Opt2Me Release Announcement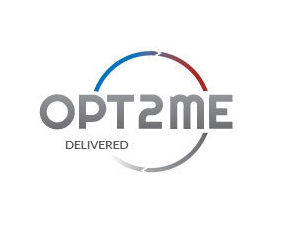 Opt2Me Empowers Rural and Regional Service Providers with a Game-Changing PayTV Solution
ISP's are finding it challenging to offer PayTV and video services in the marketplace today and Opt2Me is the solution!  Opt2Me is the first fully end-end hybrid cloud Pay TV as-a-service platform optimized for rural and regional Internet Service Providers wanting to add Pay TV and video streaming services.  
Opt2Me is uniquely able to serve both residential and commercial customers for the ISP from a single platform into the operators existing infrastructure. We have developed Opt2Me with our Velocity 2 Video (V2V) content acquisition and transport system which is able to efficiently deliver broadcast quality video over the ISP's network. Opt2Me includes content management and metadata for Live and On Demand sources integrated with a recommendation engine and powered by a best-in-class User Interface, to deliver a compelling and cost-effective E2E PayTV platform.  
Opt2Me includes an intuitive and engaging graphical user experience based on Mirada's Iris components enhanced with voice search and control integrated with Alexa and Google; this is a user experience your subscribers will love! The Opt2Me platform includes support for the latest devices capable of a Power-On TV experience, supporting Android TV based streaming devices, Apple devices, Smart TVs and hospitality solutions, tele-health, and education, all from one platform! 
Opt2Me is fully configured with operator branding and is integrated with on-demand offerings from major SVOD platforms. Opt2Me provides access to a web-based interface for configurability and promotions for the operator wanting more granular control of their offering, with integrated promotions across their products and services. 
Opt2Me was developed from the ground-up to be green, leveraging energy-efficiency throughout the ecosystem. A full suite of Analytics with prebuilt reports guarantees the business and operations have quantitative data driving decisions. In addition, Opt2Me is fully compatible with ATSC 3.0 NextGenTV and 4K content. 
Steve Calzone, CEO, Shift 2 Stream, commented on today's Opt2Me release: "This is the optimal TV service for any rural and regional communications service provider wanting to add an app-based TV delivery platform.  Opt2Me will shift your Internet business into high gear, with TV services driving new revenue without the traditional PayTVcomplexity. We capitalized on emerging TV streaming technologies and standards to deliver Opt2Me with the best combination of security, user experience and costs. We are confident that your Opt2Me deployment delivers exceptional results for your business and residential subscribers." 
Contact S2S for a demonstration; Try out the Opt2Me platform today! 
About Shift 2 Stream: 
Our Company was founded on the vision of creating simple tools for an operator to shift from traditional PayTV to an IP and App-based TV experience.  After working with industry leading product companies in the media space we created our Velocity 2 Video, studio-approved hybrid content distribution service securing transport rights with content providers looking for distribution alternatives from satellite.  We created one of the first multi-tenant cloud-hosted DRM and User Experience Platforms.  In addition, our hybrid cloud technologies provide an edge in the marketplace for operators wishing to quickly and efficiently offer Pay TV and NextGenTV broadcasts, programing and streaming applications over the Internet.  Shift 2 Stream tools and services provide a streamlined path for rural and regional ISPs to shift into more strategic Pay TV services with App-based opportunities. 
Based in Atlanta, GA, Shift 2 Stream was created in 2018 to help rural, regional, small and mid-size ISPs and cable operators deliver cost-effective application-based TV services to their residential and business subscribers.  Shift 2 Stream is blazing new trails in response to the worldwide changes in media delivery and ownership. We are here to help you shift to tomorrow's profitable TV services today! 
Find out more: www.shift2stream.com 
Contact: 
| | |
| --- | --- |
| Shift 2 Stream, Inc.  |   |
| Steve Calzone, Chief Executive Officer  | +1 (678) 763-1534  |
|   | |